Residential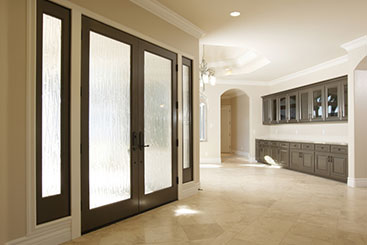 Are your doors constantly slamming shut or popping open by themselves? Do you have broken or cracked windows that let in a draft? Ronnie's 24 Hour Glass and Door Repair is ready to help you with all of your residential door repairs and replacement. All of our team members have extensive experience in both residential door and glass repair. Not only that, but our technicians are available to help you anywhere in the Fort Worth area at any time. Ronnie's is always committed to giving our customers next-level service and will do everything we can to help get your home back to working order.
If your door isn't working right or your window is broken, you may be putting you and your family at risk of a break in or pest infestation. Keep you, your family, and your house safe with door repair and window replacement from Ronnie's, the best door and window replacement company in Fort Worth. You can also get professional door and window installation from Ronnie's as well! No matter what kind of doors or glass you need fixed, the experts at Ronnie's will be able to help you and your home. Get expert door installation and glass replacement today from Ronnie's 24 Hour Glass and Door Repair.
We currently offer the following residential glass and door repair and replacement services:
Glass panels
Double-pane windows
Locks and handles
Patio doors
Garage doors
French doors
Screen doors
Porch enclosures
Call us anytime for our help with your residential glass and door needs, we offer 24-hour service. A member of our talented and friendly team will be there quickly, with a smile on their face.